8 Custom Landscape Design Tips and Trends
POSTED ON January 25, 2019 BY Galena Lawn Care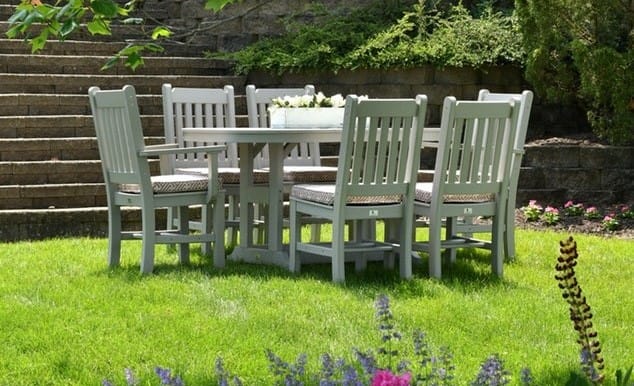 Landscaping can have a big effect on your property value. It is often an overlooked aspect of improving the value of your home. If you are looking to increase the value of your home, look no further than the professionals at Galena Lawn Care for custom landscape design in Galena, Ohio.
An unmaintained property is unsightly. It can affect you, your family, your neighbors and potential buyers.
If you have invested your time and money into your home, it is critical to for your landscaping to help your investment rather than hurt it. Contact us for a custom landscape design in Sunbury, Ohio.
Much like home renovations, landscape design has been shown to increase the value of your property. The curb appeal of your home is estimated to increase by approximately 20 percent with the type of landscaping that Galena Lawn Care can provide.
Along with the increased home value that results from quality landscaping, custom designs will work to preserve long-term lawn health. By planting trees, shrubs or other flora in your outdoor areas, you can add natural water removal systems.
Added plants work to absorb excess ground water throughout much of the year. By removing water from your lawn, you are ensuring that your grass health will be at optimal levels.
Additionally, trees and other large landscape installations can provide your home with shade, which lowers energy costs. Thus, saving you money while helping the environment.
Here are 8 custom landscape design tips and trends for your lawn:
Plant a Garden— It sounds simple enough but planting a garden can bring huge benefits to your property. Gardens are a great way to both increase the aesthetic of your yard and provide fresh produce.
Add Shrubs, Bushes— Planting hedges and bushes are a common, yet great way to bring about a fresh look to your lawn. They tend to add much value to your landscaping.
Install Fire Pits— Everyone loves campfires, especially in the fall. Adding fire pits to your property are a great way to spruce up your landscaping, as well as give guests a place to gather.
Take Your Home Plan Outdoors— If you take some inspiration from the interior of your home, it will make your outdoor design flow more seamlessly. Look at the interior architecture of your house and then apply those same concepts to your outdoorscape.
Add Indoor Amenities Outside— Take the benefits and enjoyable parts of your home such as lighting concepts, furniture layouts and other comfort factors. Then, apply the benefits you get from each to your outdoor areas.
Utilize Gathering and Entertaining Spaces— Ensure that your yard is a great destination for friends and family by installing large spaces in which to gather. Maybe add a full-service kitchen or dining area for warm weather parties.
Install Outdoor Bath Features— If your backyard contains a full-service entertainment area, then you may want to consider adding bathroom installations. This way you can keep the party outdoors and prevent in-and-out hassles for your guests.
Construct Water Amenities— Ponds, Fountains and Pools are a great way to add value to your landscaping. Consider adding any of the three for additional home benefits.
About Us
If that all sounds like a daunting task, you are correct. Building an ideal landscape takes a lot of planning, work and expertise that most homeowners do not possess. That is why you should leave your custom landscape design to the professionals at Galena Lawn Care. We will take care of each phase of the process. From planning to execution, Galena has your back. Our experienced professionals can help you maintain a lush yard, year after year. We serve the lawn care needs of those within Galena, Sunbury and all surrounding areas. Contact Galena Lawn Care by calling (740) 913-1599 or by filling out our online contact form!