Bee friendly plants and flowers in Ohio
POSTED ON May 30, 2022 BY Galena Lawn Care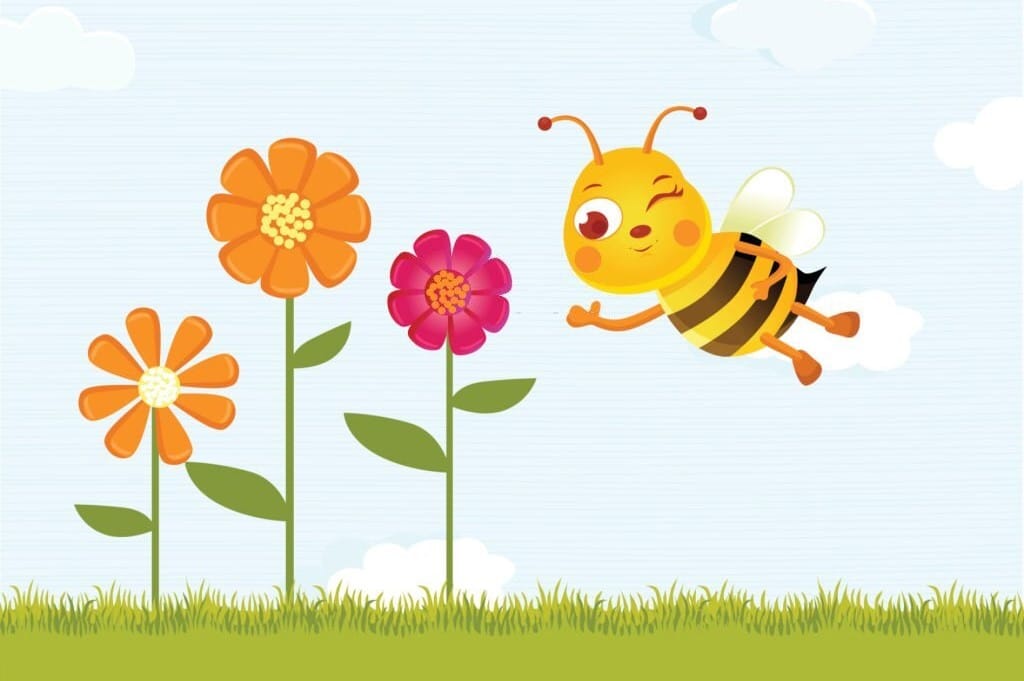 What are the most bee-friendly flowers? – A Helpful Guide
Spring is around the corner the best thing to look forward to is great pollinator plants for Ohio. When you are a garden and landscape-loving person, all you need is beautiful plants and flowers that can enhance the gander. Look for bee-friendly plants and flowers in Ohio that are the most natural way of pollination.
Start by sectioning your garden into an area that can attract bees. Now get the best plants for attracting pollinators in Ohio.
Here is a list of the plants that you can grow in your garden:
Milkweed: One of the most famous bee-friendly plants is milkweed. Monarch caterpillars receive them from milkweed, which is harmful to many other animals. These are just perfect native pollinators as they require plenty of sunshine which is plenty of Ohio weather.
Bee balm: As the name goes so, does the charm of this plant over the bees. It is one of the favorites amongst the bees and other pollinators like butterflies and hummingbirds.
Purple coneflower: The most common wildlife and pollinator food from native Ohio. From butterflies that feed on its nectar to many other animals that feed on the dry seeds that drop.
Wild geranium: This plant is also known as cranesbill, or hardy geranium, or true geranium. Do not confuse these with annual garden geranium, as these are the wild variety that attracts butterflies and many other pollinating insects to your garden.
Goldenrod: Your pollination garden is incomplete without Goldenrod. These are commonly growing wild plants that are available in meadows and roadsides. These are large-size plants, but you can opt for different varieties of goldenrod for smaller gardens and spaces.
What kind of flowers should you plant for bees?
Galena Lawn Care suggests more native flowers. The native flowers are:
Forget me not
Passionflower
Sunflower
Veronica
Oregano
Lemon balm
Chives
Thyme
Asters
Snapdragon
Bee balm
Hosta
Poppies
Bees have amazing color vision, and hence they flock to colorful flowers. Bees love early and late-season blooms. Some of the early season flowers are redbuds, maples, primrose, hyacinth, crocus, willows, dandelion, and hellebore. On the other hand, the late-season flowers are aster, golden red, viburnum, and potential. FLOWER BED MAINTENANCE SERVICE DUBLIN OHIO
What can you do for pollination?
Try to target only native flowering plants as they can adapt to the weather conditions and soil. Most native plants and shrubs need less irrigation, fertilizers, and the chances of weeds are eliminated. For this reason, you should encourage more native pollinators.
Plant the pollinators in an open area with maximum sun. Bee-friendly plants need sun rays that help their growth. Look for those plants and shrubs that are suitable for the season. It means spring, autumn, and summer pollination plants are all different.
A natural and organic approach to increasing pollination is the best way to increase greenery. You contribute to ecological balance by taking these simple yet effective steps.
Goldenrod, sunflowers, and red chokeberry are some of the much-loved flowering plants for the bees. A combination of native species and wildflowers to plant in your garden will be a great idea.
Conclusion
A natural and organic approach to increasing pollination is the best way of increasing greenery. Ask professional help from Galena Lawn Care to contribute towards the ecological balance.