Different Types of Outdoor Landscape Installations
POSTED ON October 11, 2018 BY Galena Lawn Care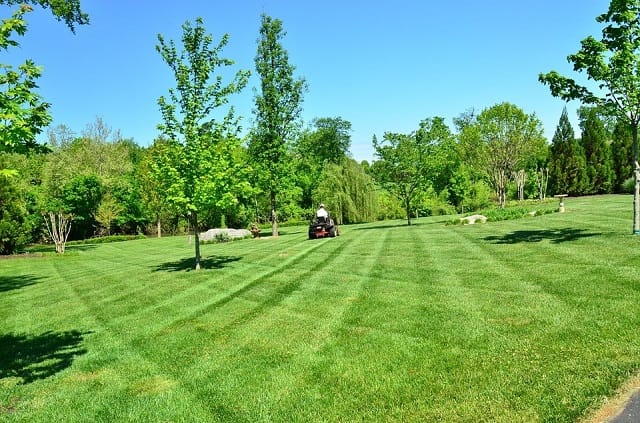 Landscaping is a great way to ensure the best use of your property year-round.
Whether a new installation or just well-maintained yard, our Galena landscape company can help you get the most out of your property.
What is a Landscape Installation?
It's easiest to think of landscape installations like additions on your home. However, instead of being new renovations to your home, they are done to your property.
Some common landscape installations include:
New trees
Bed installation
Hedges
Fences
Landscaping beds that contain a variety of plants and shrubs
Patios
Outdoor furnaces
Gravel pathways
Turf installation
Why Do I Need a Landscape Installation?
An unmaintained property is unsightly for you, your neighbors and potential buyers. If you have invested time and money into your home, it is important to ensure your landscaping is working to help your investment rather than hurt it. Much like home renovations, landscape installations increase the value of your property. The curb appeal of your home is estimated to increase by approximately 20 percent with high-quality landscape work.
Along with the increased property value that comes with quality landscaping, installations will work to preserve long-term lawn health. By adding trees, shrubs or other flora to your outdoor areas, you can add natural drainage systems. Additional plants work to absorb excess ground water that plagues us Ohioans throughout much of the year. By removing water from your lawn, you are ensuring that your grass health will be at optimal levels.
Additionally, trees and other large landscape installations can provide your home with shade, which lowers energy costs. Thus, saving you money while helping the environment.
Contact Us | Galena Lawn Care
Redoing your landscape is a multi-step process that involves assessing your property, removing existing landscape elements, purchasing new landscape elements, and installing the new landscape elements properly. Galena Lawn Care is the best landscaping company near Galena, Ohio who provides services that are customized to your property's needs. Galena Lawn Care will work closely with you to customize your landscape project to attain your desired results. Our team of trained, qualified technicians take pride in maintaining your property to keep it looking fresh while projecting a specialized image to your visitors. Failure to install landscape elements the correct way can lead to several expenses and frustration.
The professional services at Galena Lawn Care are constantly evolving to meet the standards set by industry trends. The landscape contractors at Galena are best suited to give your property the facelift it needs. In addition to the initial install, Galena Lawn Care will properly maintenance the new additions to your yard. From mowing to mulching to leaf removal, we have your lawn care covered throughout the year.
The capable professionals at our Galena landscape design company are ready to work with you to ensure your property looks its best.
Landscape contractors in Galena, will tend to your landscape year-round to guarantee a stunning landscape throughout every season. Not only will Galena Lawn Care maintain the landscape of your property, they will also manage your garden. Creating a beautiful garden filled with an abundance of plants will generate the perfect accessory to enhance your landscape. If you need a garden makeover to enrich your landscape, we encourage you to turn to a certified Galena garden landscaping company like Galena Lawn Care.