Most Efficient Methods of Lawn Mowing
POSTED ON November 16, 2018 BY Galena Lawn Care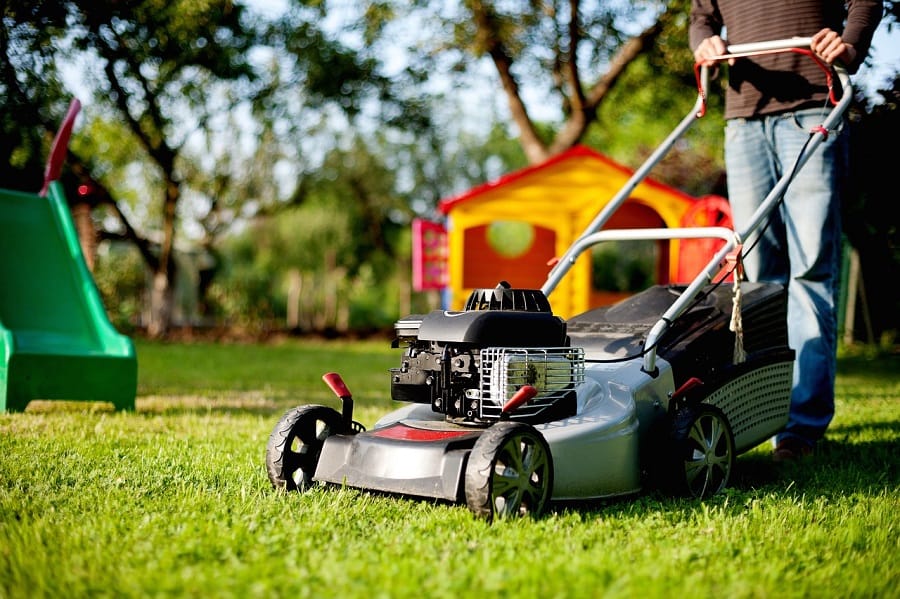 Mowing your lawn is a necessary part of home ownership. The process is time-consuming but must be taken care of.
To maintain a neat and healthy landscape, there are several best practices to consider. The main objective of mowing your lawn is to upkeep its appearance. Use a wide lawn mower that is reliable and delivers high quality results to ensure that your lawn is properly manicured.
A good lawn mower guarantees that you will be able to cover more ground. If you wish to decrease mow time, simply move faster. A good way to improve your pace is by forming a consistent mowing schedule and listening to uptempo music. If in your budget, invest in a self-propelled lawn mower that assists with speed.
Here are a few important tips and tricks to factor into your mowing routine:
When it comes to tackling the task, cut the area with cumbersome features first. For example, if you have a flower bed or obstructing tree make sure to cut around that region right away.
Keep your lawn mower blades sharpened to perform a clean cut every time.
Do not mow the same path consecutively. By varying mowing direction, the grass will remain upright to avoid creating ruts.
Leave clippings on the lawn unless they form clumps or rows. The grass cycling technique returns nutrients and nitrogen to the lawn.
Replenish grass in awkward mowing spots.
The landscape dimensions play an influential role in your mow approach. If your lawn is wide, it is recommended that you mow horizontally. If the lawn is long, try mowing in rows parallel to the width. Also, make sure to overlap rows on each turn to make sure you do not miss any patches.
Consider some of these patterns and their benefits when mowing your lawn:
Concentric – the circle method cuts down on turn frequency since all mow paths flow in the same direction. With less sharp turns, this method makes it easy to maneuver about the yard. A setback to this method is once the process is finished you arrive at the center of your lawn. This will require you to drag the mower through your freshly mowed circle, which may damage tracks or crush vegetation.
Double spiral – To avoid the concentric dilemma, try leaving every other row unmowed. Upon mowing over the rows you skipped on the first go around, you will finish the corner opposite to which you started.
Stripes – cut the perimeter first, do a U-turn, then stripe turf back and forth until completed.
Diagonal – mow stripes diagonally at a 45 degree angle.
If you do not want to mow your lawn or feel that these patterns may be difficult to accomplish,  contact Galena Lawncare and we will be glad to assist you. Our lawn mower maintenance is consistent and guarantees great results every time.
Scheduling a weekly or bi-weekly lawn mowing service in Galena, Ohio will have an immediate effect on the visual appeal of your lawn. It will also give you richer soil, which leads to grass growth that is more resilient and uniform across your whole lawn.