Reasons to Book Tree Removal and Trimming Service
POSTED ON December 11, 2018 BY Galena Lawn Care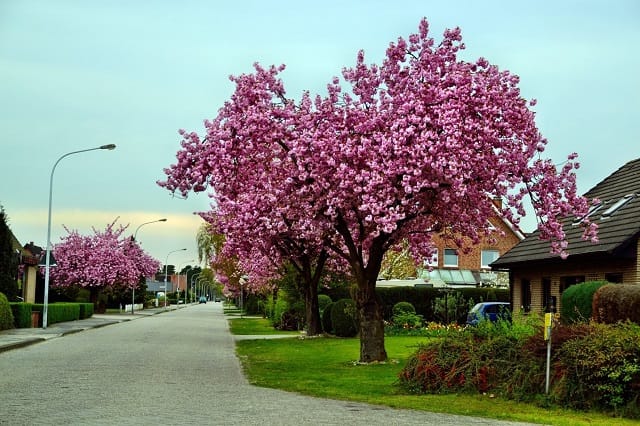 Trees are beautiful and strong structures that enhance the look and landscape of any property they stand on. They provide beautiful blossoms in the spring, cooling shade in the summer, and their leaves are great to pile up and jump in when they fall in the autumn.
Unfortunately, trees can grow unsightly and become sick and diseased, and even eventually die. When trees become sick and diseased, the risk of other plants becoming sick is increased, and before you know it, your entire scape of flora and fauna can be damaged. It's important to trim the trees on your property and remove sick or dead trees in a timely manner to encourage the health of other plants and trees.
Trimming trees is an important chore to ensure the healthy growth of the rest of the tree. When the tree no longer has to send resources and energy to weak or sick limbs, then the rest of the tree can continue growing strong and beautiful.
But when it comes time to trim a tree or remove a sick one, it's important to call a professional, and we at Galena Lawn Care will tell you why.
Safety
When you call a professional for tree removal services in Sunbury, Ohio, you don't have to worry about getting on a ladder yourself or felling a giant tree in your backyard by yourself. It's very dangerous to try to remove a tree on your own, as an inexperienced person doesn't know the correct safety procedures to ensure no one gets hurt.
When trimming trees, falling limbs could damage your home, other exterior buildings, and even a person in the area. It's better to call a professional who provides tree trimming services near Sunbury, Ohio.
Time-Consuming
If you tried to remove a tree yourself, it may end up taking you much longer than you originally expected. Without the proper equipment, it will take you much of your day, and even most of your weekend. It's easier to call a company that specializes in tree removal services near Sunbury, Ohio to come out and remove your sick or dead trees.
Even if you are not removing a tree and just need to trim intrusive and encroaching limbs, not having a professional will probably mean you spend hours and hours just to correctly trim one little limb.
Power Lines
Similar to safety, if your trees are close to power lines, it becomes even more dangerous to trim or remove a tree.  One wrong move, and the entire neighborhood will be without power and you will be electrocuted. It's important to have a professional with the right tools to trim the trees you have close to power lines.
If you have a sick or dead tree or a tree whose limbs need trimming, be sure that you call a professional. Galena Lawn Care is a professional lawn care and landscaping company that offers tree trimming and professional tree removal in Sunbury, Ohio and the surrounding areas. Be sure to call us first if you believe your trees need trimmed or removed altogether.