Why You Need a Hardscape Contractor in Galena, Ohio
POSTED ON April 2, 2018 BY Galena Lawn Care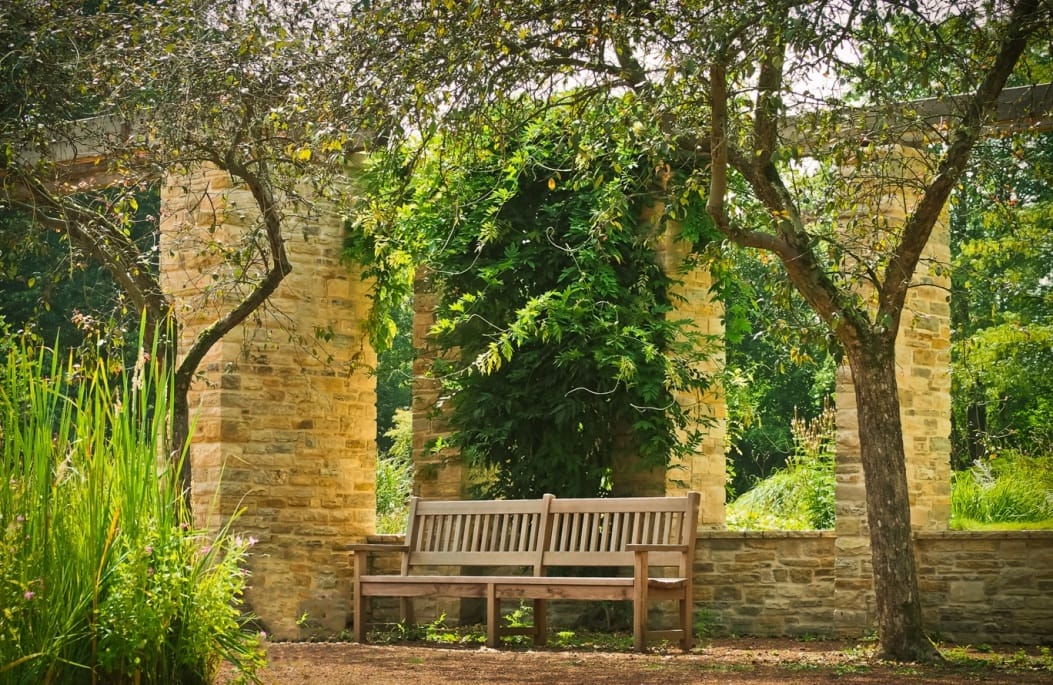 When it comes to the areas surrounding your home, there are a variety of terms you could use. Yard, landscape, hardscape, softscape, patio – the list goes on. A lot of the time these terms are used interchangeably, but they shouldn't always be.
In this article we'll be focusing on the difference between a softscape and a hardscape, and why you need to hire a hardscape company near Galena, Ohio.
By definition, a hardscape is the man-made features that are used within a softscape's architecture. Think things like walkways, paths, water features, and retaining walls. The softscape is whatever living elements are within the space, like trees, shrubs, flowers, grasses, or other plants.
The easiest way to distinguish between the two is quite simple: when you touch it is it soft or is it hard?
So, when is it necessary for you to enlist the help of hardscape contractors in Galena, Ohio? Anytime you want to guarantee your stone or brick elements are constructed correctly, beautifully, and most of all safely.
Stone, brick, and the other sturdy materials utilized in hardscape construction can wear down over time. Without proper installation, loose stones could pose tripping hazards, or retaining walls could simply crumble.
Enlisting the help of a hardscape professional will guarantee that your hardscape elements are constructed properly and will last for many years.
Maintain Your Hardscape with Hardscape Contractors in Galena, Ohio
However, as mentioned earlier, these elements won't last forever. Weather will eventually wear them down but utilizing a hardscape company to maintain your hardscape will add years on to its life and allow you to enjoy it for as long as you wish.
A professional hardscape company like Galena Lawn Care can even clean your hardscape as part of your routine maintenance. Dirt and mold can discolor the stone over time, leading to a lackluster and unsightly landscape.
When used in conjunction with a softscape, natural stone elements can really add beauty to your home. However, hardscapes aren't limited to residential areas only. Galena Lawn Care, commercial hardscape contractors in Galena, Ohio, can bring that beauty to your business as well as your home. Impress your customers and visitors with striking grounds and make the impression you need to gain more business.
Contact Galena Lawn Care, a Hardscape Company Near Galena, Ohio
When you're looking for hardscape contractors in or around Galena, Ohio, trust Galena Lawn Care. All of our contractors have years of experience between them, so you can rest assured your hardscape will be constructed professionally and beautifully.
Contact us by calling (740) 913-1599 or visiting our contact form. We look forward to creating a beautiful hardscape for your home or business!