What is Lawn Aeration?
POSTED ON February 7, 2018 BY Galena Lawn Care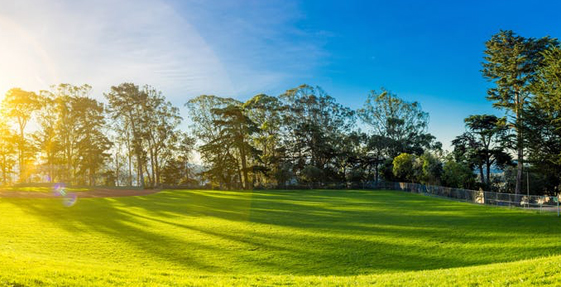 In order to achieve a freshly manicured, visually appealing and healthy lawn, it is important to take all the necessary lawn care maintenance actions. Common lawn care practices including mowing, fertilization, and watering are essential in producing a beautiful lawn. A less popular but equally as vital lawn care practice is lawn aeration. Aeration will allow water and nutrients to reach the roots of grass and plants that make up your landscape.
Lawn aeration is the process of puncturing soil with small holes to allow air flow, water, and nutrients to reach the grass at its roots. This process helps the roots gain the nutrients they need to grow and flourish. Over time, the soil may build up particles or thatch that can result in a very compacted soil consistency. Compacted soil can contain debris, such as sticks or rocks, that may prevent the roots of your lawn to receive what they need. This build-up of materials produces a covering that deflects sunlight, water, and nutrients. Aerating your lawn will allow these necessities to reach the roots underground.
Why Should I Be Aerating My Lawn?
One of the largest questions that homeowners have in regard to lawn aeration is if they should be aerating their lawn. It is a common misbelief that your lawn can grow to its full potential without utilizing lawn aeration services near Galena, Ohio. The constantly changing weather conditions in Ohio is a contributor to the build-up of soil concentration.
Other contributors to condensed soil are landscapes that receive heavy usage, for example, a playground or children or pets running around in the yard often. Many newly developed homes are stripped of their natural lawns and replaced with grass or sod. It is placed over the subsoil, impacting the soil and resulting in many people and construction workers damaging the soil from substantial usage. It is extremely beneficial to aerate your lawn, especially because you will only need to perform this lawn care service about once a year!
How to Aerate Your Lawn
Aerating your lawn should be done when the soil is moist, so you should either water your lawn or wait until after a rain shower to aerate your lawn. You will need an aeration machine to complete this task. Most aeration machines only cover a small amount of your lawn, so be prepared to make multiple attempts. Once you have completed the aeration process throughout your entire landscape, you will want to break up the dug soil plugs to give your landscape a persistent appearance. After aerating your lawn, it is substantial to maintain basic lawn care maintenance such as mowing, watering, and fertilizing for maximum results.
Galena Lawn Aeration Services
Galena, Ohio lawn aeration is not a task you need to complete on your own. Galena Lawn Care, a lawn aeration company in Galena, Ohio, offers professional lawn aeration services at an affordable price! You don't have to pay the big bucks to have expert lawn aeration services completed. Don't let the soil beneath your lawn become compact ensuring a poor landscape. Allow your lawn to receive the proper nutrients, air flow, and water supply it needs. Achieve a healthy, lush, beautiful lawn with the help of Galena Lawn Care.
When you find yourself seeking lawn aeration near me in Galena Ohio, trust in the aeration services offered by Galena Lawn Care. Our experienced lawn aeration contractors can help you maintain a lush yard, year after year. Contact Galena Lawn Care by calling (740) 913-1599 or by filling out our online contact form!