Top Commercial Lawn Care Company in Galena
POSTED ON January 22, 2018 BY Galena Lawn Care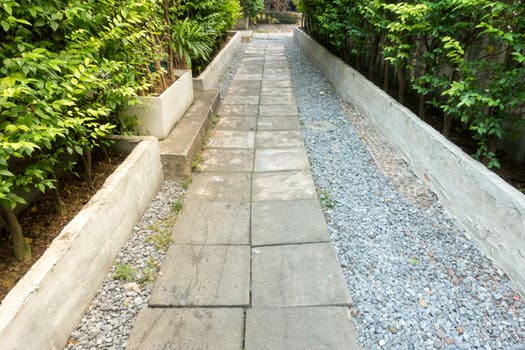 If you live in Ohio, lawn care can be a daunting task because of the unexpected and vastly changing weather conditions. During the winter season or the scorching hot summer season, lawn care is one of the last things on many people's minds when they get home from a long day of work. Spending time outside in freezing or burning temperatures, slipping on ice and snow, or not being properly prepared, could be a major threat to one's safety. Imagine coming home from work, or spending the day inside your comfortable home without having to go outside because all of your landscaping needs are taken care of. Also, imagine walking to work on a clean and clear walkway up to your company's building after a brutal winter storm, or a leaf invested fall morning, without having to lift a finger. We can provide this to you.
Don't take on landscaping tasks alone, call upon an experienced commercial lawn care company in Galena, Ohio.
Why Galena Lawn Care?
Galena Lawn Care is the top commercial lawn care company in Galena and all of its surrounding areas. The full-service landscaping company specializes in quality lawn care services for both residential and commercial properties. They provide a wide range of services that include grass cutting, mulching, tree removal, yard cleanup, leaf removal, ice and snow management, irrigation, lawn aerating, lawn seeding and hardscape! No matter what season you are in, Galena Lawn Care is equipped to handle any sized project and guarantee that your needs are met. The staff at Galena Lawn Care is comprised of experienced, highly-skilled landscaping architects who are carefully selected based off of very specific requirements. Their intent is to provide clients with superior customer service and achieve maximum results.
On top of all this, Galena Lawn Care could save your family or business large sums of money. One slip and fall on an ice-covered area of your property could result in an extremely time-consuming and costly lawsuit. Commercial lawn services in Galena, Ohio can supply services that may prevent these accidents from occurring. Snow and ice management consists of professional removal of snow and ice from stairs, walkways, sidewalks, parking lots and driveways. It may seem like a simple task but it is very specialized and important. As stated earlier, one accidental slip or fall could be the difference in your company's success or failure. Don't let the fate of your business rely on the quality of snow and ice removal. To avoid accidents, injuries, and expensive lawsuits that would negatively disturb your company's reputation, look to Galena Lawn Care.
Next Steps
Spending money on lawn care services now can save you or your company from ending up with major damage to repair. Are you searching for lawn care services near Galena, Ohio?
Search no further because Galena Lawn Care is the company you have been dreaming of. View their services page if you want to learn more about what Galena Lawn Care has to offer your business. Galena Lawn Care is confident in their services and expertise. Contact Galena Lawn Care by calling 740-913-1599 or by connecting with them online to book services. You will not be disappointed!
Read more: Advantages of mulching