How to Trim Overgrown Hedges
POSTED ON October 13, 2019 BY Galena Lawn Care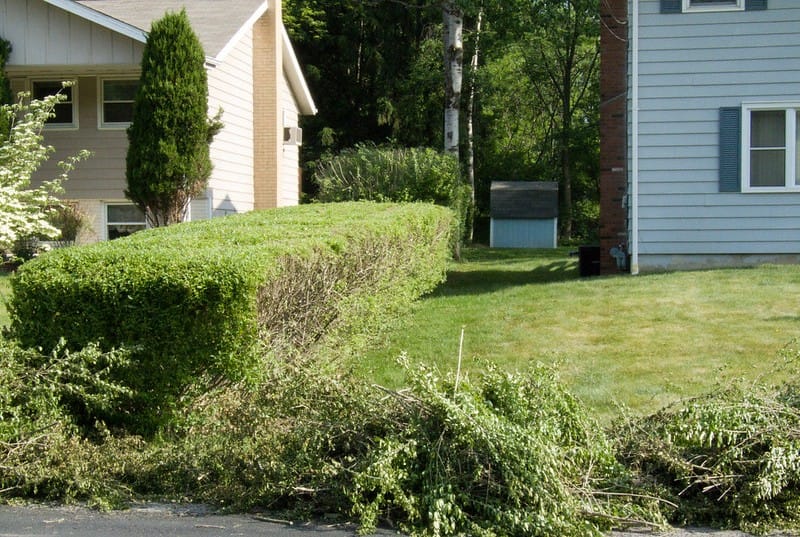 If you have ever read the Famous Five stories of Enid Blyton, you would be very familiar with hedges. The group of five children and their dog used to spend so many days exploring the surroundings near their houses. They used to hide under hedges and eat the picnic hamper that had been packed for them. In today's world, hedges are a great way to make a house look good. But a hedge, like your hair, requires regular care. If trimmed and shaped regularly, there is nothing more attractive than a hedge. But if you have missed trimming your hedge, it becomes a ghastly sight very soon. There are good lawn care companies like Galena Lawn Care who can take care of your overgrown hedges.Even if you are not a DIY person, and prefer to call in a professional for cutting overgrown hedges, it is recommended that you read through this quick blog so that you can think of taking up the job yourself when you are wondering how to trim overgrown hedges. Read too: WHAT IS LAWN AERATION?
Get the terms correct first
If you have never tried trim overgrown hedges before, then you must understand the oft-used terms before you begin. Pruning and trimming are two terms that you must have often heard from your friends or neighbours who are attempting to explain to you how to trim overgrown hedges. The prime difference is that pruning is carried out when the hedge shrubis young. When the shrubs have grown to a certain level, though, you need to trim them regularly, and pruning won't be enough.
Be aware of the plant's natural cycle
It is not enough that you take out your tools once in a few months and focus attention on the best way to trim overgrown hedges. Depending on the type of shrub you have for your hedge, the timings could be very different. For example, if the shrubs in your hedge are early spring flowering shrubs, then you need to trim them right after the flowers bloom. On the other hand, if your shrubs flower only in summer, then winter is the best time for you to clip the plants. In case you are able to consult an expert, you might even be able to trim such shrubs in early spring.
Choose the stems you wish to cut
When you are trimming your hedge, just starting from the front and working your way in won't do. You have to pick and choose those branches which might be looking medium sized on the top layer but have actually grown from the back and have therefore become very thick and long. Cut those branches first, which reduces the volume. This is best done in early spring. The younger and shorter shorts can be snipped off later in the year, provided you plan on taking care of your hedge regularly from now on.
Shape your hedge while trimming
Like we said earlier, the best way to trim overgrown hedges is to pick and choose the areas you want to trim, instead of trimming for the same thickness all-round the hedge. For example, the hedge should be narrower at the top, and must look much fuller at the bottom. You need to trim and snip accordingly, so the hedge doesn't look misshapen once you are done.
Some tools might do you good
Most people who plan to do their hedge trimming by themselves usually get themselves a pair of shears, and a pair of gloves at most. But if you make the one-time investment on some good tools, you will realise that you might get your work done faster with less change of injury. For example, a simple addition like an extended reach for your hedge trimmer allows you to reach the high parts without having to lug a ladder or chair outdoors.
Contact us to Trim Overgrown Hedges in Galena and surrounding areas
Now that we have given you some pointers, you might want to trim your overgrown hedge by yourself. But if it still seems too difficult, we recommend you simply call Galena Lawn Care at 740-913-1599 or leave them a message to call you back. Your lawn will be back to its wondrous best very quickly.