4 Easy Ways to Makeover an Overgrown Garden in Ohio
POSTED ON October 5, 2019 BY Galena Lawn Care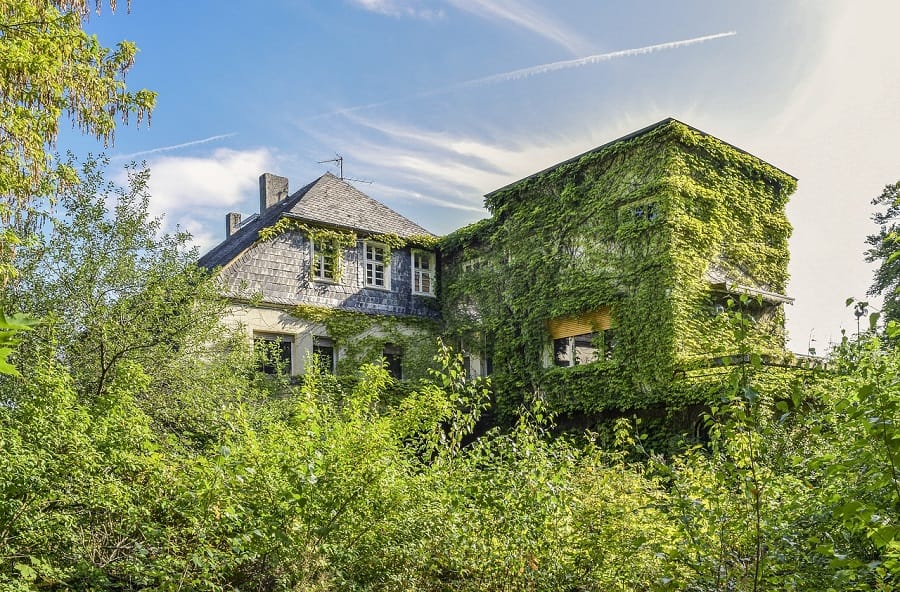 We have heard the phrase 'a double-edged sword'. A garden is quite similar to such a sword. If well maintained and looked after, a garden can add a lot of value to the looks of a house. A nice garden in a house can be a sight for sore eyes, a balm for a broken heart. Besides looking good and calming the senses, it can be like the lungs of the house in these polluted times. But the flip side is quite dangerous. There can be very few things shabbier than an overgrown garden. However neat and clean the insides of a house are, an unkempt garden outside can quickly change the way a visitor feels about the inhabitants. Also, very thick foliage might be the breeding ground for several insects, rodents, or even reptiles. Advantages of mulching
That is why it is so important to keep your garden well-maintained.For a number of such services, including the process by which you makeover an overgrown garden, you can take the help of Galena Lawn Care. As a lawn care and landscaping company they would ensure that every aspect of your lawn care activity is handled by their experienced team. But before getting the experts in, there are several easy ways to makeover an overgrown garden that you yourself can try. Let us look at some of them below.
Have clean edges
Do you remember when you used to fill in your pages in drawing class during kindergarten? More than the color you used to put inside; the teacher used to insist that you first fill in the borders before you fill in the insides. A garden works on the same principle. Before worrying about how you will tackle the insides when you wish to makeover an overgrown garden, it's much smarter to work on the inside and outside edge first. You will see that as soon as you have done that, a lot of the mess seems to have cleared.
The second level edges
After you have done the initial job of getting the outer and main edges marked out, then you come to your garden's second level edges. This is used for outlining the flower beds or patches of different plants inside the lawn area. This helps give definition and character to the rows of flowers or other plants you have planted, instead of making them look overgrown or dishevelled. This is another of the easy ways to makeover an overgrown garden. Before carrying out a lot of cutting or trimming, or applying lots of fertilizers or other additives, making clear and sharp edged on the outside as well as the inside of the area makes your work very easy.
Mulch is good
The reason your garden gets overgrown with unwanted plants is because of the uncontrolled growth of weeds. You might keep on trimming, cutting, or even burning weeds and other extra growth, but they keep reappearing. That is why you need to also use some additives to inhibit this regrowth. The most important of these is called to mulch. It not only impacts the growth of weeds negatively; it also helps in conserving water. You can get mulch in several shades/colors, but all of them make the plants and flowers of your garden stand out.
Beat a path to your door
Most garden owners have the paths on the periphery of the patch. What they fail to notice is that overgrown weeds etc. usually avoid such paths which usually have gravel or sometimes even cement or sand. Use this information to create a path through your garden. This not only keeps the line of path weed free, it gives you a chance to ender the garden without stepping on the lawn.
Call Galena Lawn Care to Makeover an Overgrown Garden in Ohio
If you have read this blog so far, you would have seen some easy ways to makeover an overgrown garden. But if you still feel more comfortable getting the experts to do it, then simply call Galena Lawn Care at 740-913-1599 or send a message at the Contact Us section of the website.